Make your event unforgettable with
Atlanta's BEST Face & Body Artist!
TO GET ON THE CALENDAR, PLEASE FOLLOW THESE STEPS:
1. Fill in the Contact Form (on the right)

2. Pay the Deposit on my PAYMENT page.
3. Once we send a contract and invoice, Sign contract and email back.
Face Painting by
Frances "Fancy" Muslar
(404) 399-8653(404) 399-8653

Servicing Atlanta and surrounding.

Travel fees may be incurred.
In state- after 20 miles will charge

travel fee of $1/mile round trip
Out of state- please contact for flat rate travel fee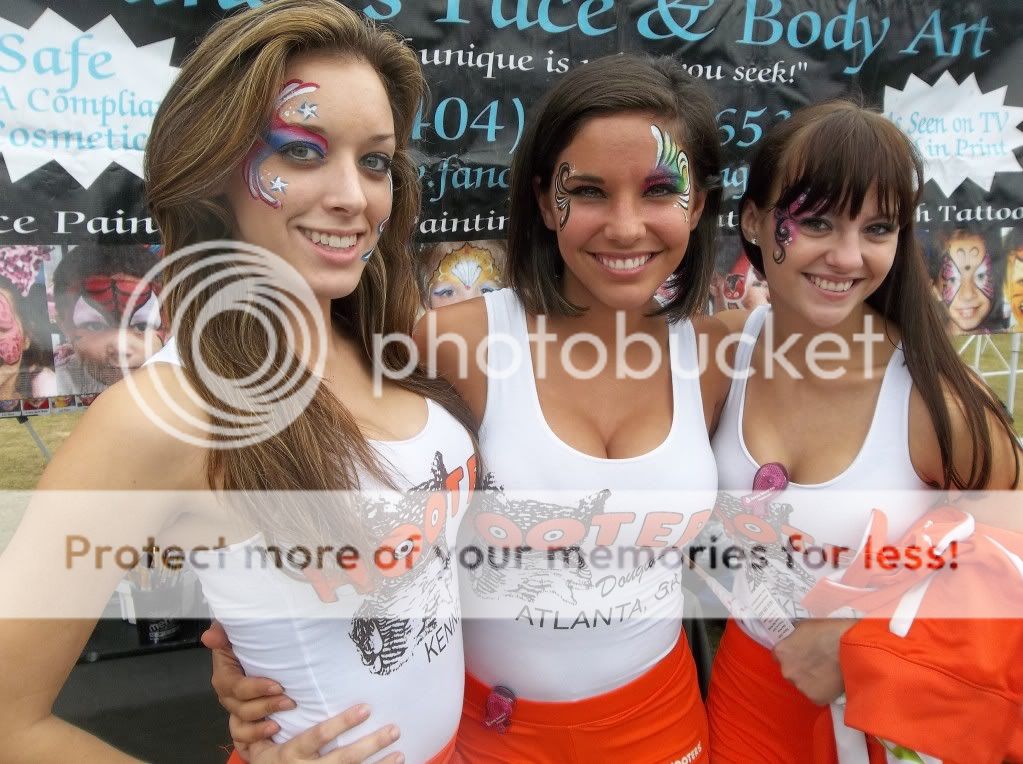 Get WOW Designs

as seen on
CBS Better Mornings Atlanta
OUR CELEBRITY CLIENTS
Ben Affleck & Jennifer Garner in my tent at the 2015 Ice Cream Festival pic by Daily Mail Paparazzi
Ronreico and Sheanna Lee's 1st Birthday Party October 2014
Ludacris' party for his 2 year old Dec 2015. Ne-yo on far right
Zonnique (OMG Girls) and I at taping of TI & Tiny Family Hustle for Harris Family Carnival Episode 2014
KeKe Wyatt & Tiny at King's 9th Birthday (My sign in the back) August 2013

T.I. & Tiny Celebrate King's 9th Birthday (With the top of my head behind KeKe Wyatt )
Towanda Braxton painted as Avatar at Tamar Braxton's Birthday/Baby Shower Party 3/17/13
Lil' Scrappy, Momma Dee, Erica and Emani with us Face Painting and our Monster High Cleo de Nile Character 2013

Lil' Scrappy, Diamond, Rasheeda, Toya, and others at his daughter's Birthday Party in 2010
Halloween at Stankonia with Big Boi from OutKast
Comedienne Wanda Smith from V103- 2012
_________________________________________________________________________________
We have attended a number of conferences and workshops each year with some of the best artists in our worldwide industry. We are constantly challenged to keep learning and growing to offer the best services to our customers.
Proud Member of:
For Professionals
Fancy's Face & Body Art has been awarded a Best of 2015 award because of your great customer reviews. Confetti toss!